Yankee Golden Retriever Rescue is a non-profit organization founded in 1985 in order to provide medical care, behavioral evaluations, and adoptive homes to homeless Golden Retrievers. The organization operates only in six New England states – Connecticut, Maine, Massachusetts, New Hampshire, Rhode Island and Vermont – and focuses only on Golden Retrievers. Such limitation is connected with the lack of recourses necessary to fulfill its mission.
By now YGRR has already helped more the four thousand dogs.
Yankee Golden Retriever Rescue does not receive any funding from the state and totally relies on donations and fund-raising activities to support its work. The organization also enjoys support of volunteers who receive nothing but satisfaction from finding new caring owners for Golden Retrievers in need of new home. 89% of all funds received by the organization are used for helping dogs and only 11% are used to cover other costs. The number of employees of Yankee Golden Retriever Rescue is kept to the minimum in order to preserve costs as low as possible.
The adoption donation is $350 dollars for a Golden Retriever under the age of 8 and $200 if a dog is more than 8 years old. The donation helps the organization to meet veterinary services and boarding costs although does not covet them fully.
Health and safety of dogs is the major concern of the organization. That's why Yankee Golden Retriever Rescue has all the dogs' health checked at the vet and if necessary provided with respective treatment. If you decide to adopt from the organization you'll be provided with complete information of the dog's health condition. Even if a dog has certain health problems (for instance epilepsy) you'll still be able to adopt a dog in case you are willing and capable of taking care of such dog.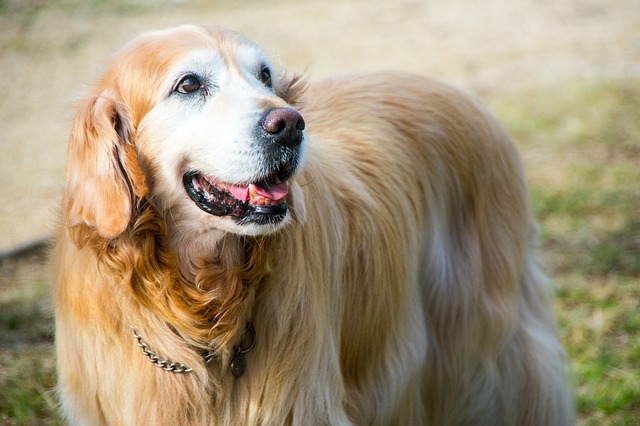 Adoption procedure consists of several stages.
First, you need to call Yankee Golden Retriever Rescue hotline and study carefully materials to find out if it's the right breed for you. Than, complete and send to YGRR two copies of application and wait for the volunteer to pay you a visit. The goal of the visit is to make sure you can provide all the necessary conditions for the safe and happy existence of Golden.
For instance, if you are planning to adopt a young (up to 8 years) Golden Retriever you'll need to have a fenced area (the fence should be 4-5 feet high) to provide him with the place to exercise (not to live). This area should be preferably situated not far from your home. In case you dog will have access to the swimming pool it needs to have stares (leader is not enough) and "elephant proof" cover. The organization will also not let you adopt a Golden if you have children less than 5 years of age.
There is a number of other restrictions and all of them are designed to ensure dog's safety. In some cases exceptions (like the fence requirement for experienced owners) can be made, but in general you must fulfill all the conditions to adopt a dog from Yankee Golden Retriever Rescue.
Finally, after going through all the stages you can visit YGRR facility for scheduled appointment. Procedure of adoption does not really change if you are adopting from YGRR not the first time. The process may seem a bit lengthy but with a bit of patience you'll become a happy owner of a Yankee Golden Retriever Rescue dog.