Giving your puppy a crate indoors not only gives it the satisfaction of a self space but also keeps it safe. You will be able to see a lot of difference in the way they behave when they have been properly trained to be within their own crate. Their behavior will be calmer and they will be more disciplined. If you look forward to travel with your puppy any time you will know that your puppy will be able to cope with the later crater travel. This is all a good sign of adaptability.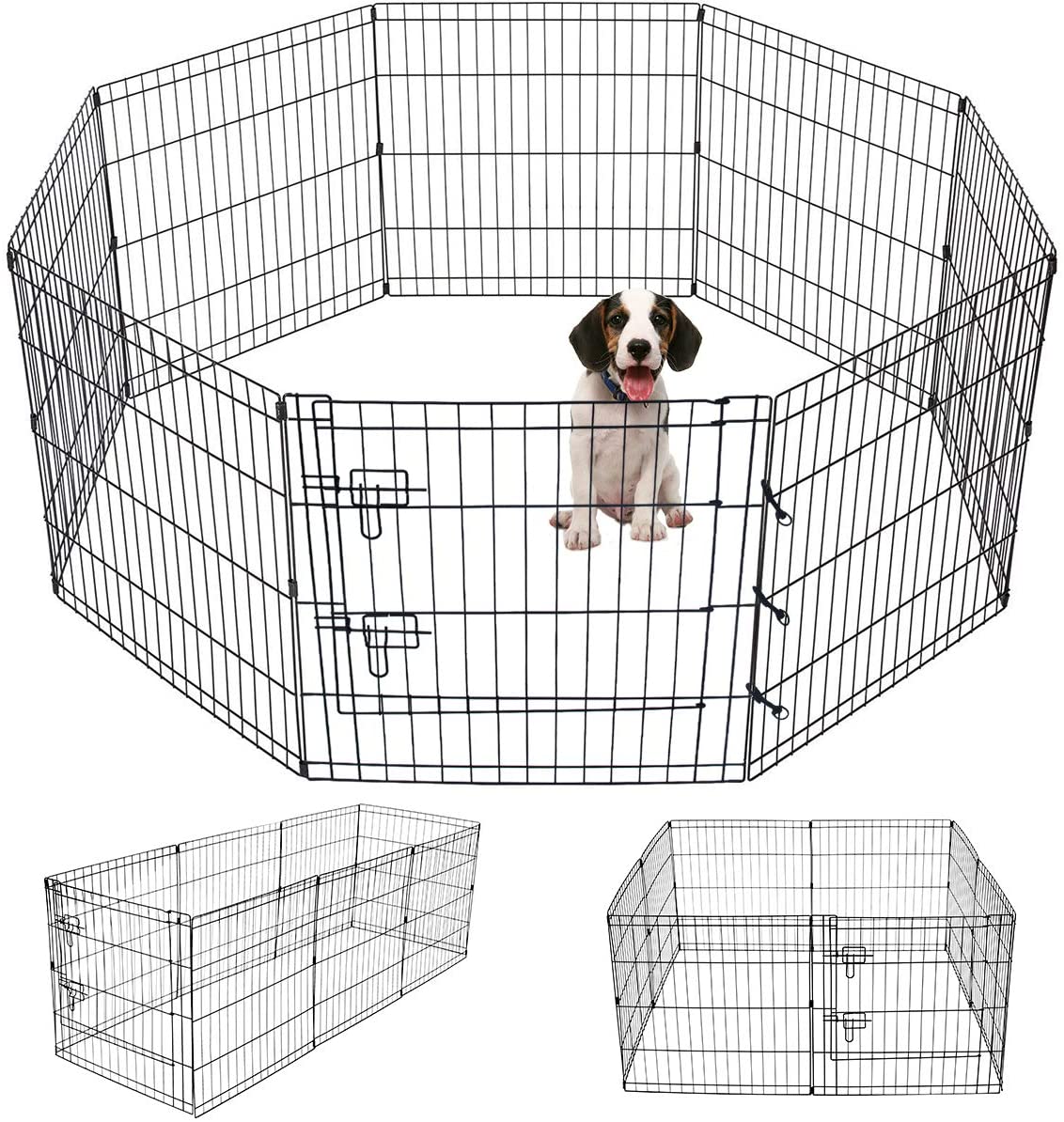 Many puppies are shy. So the importance of their own crate is a very good sign for them.
They will feel like they have a self-space enclosure. This is an effective house breaking unit and you will also feel good to see a neat home since every puppy has a tendency to naturally soil their sleeping area. You will also be able to train them early on how to maintain good deportment and mark areas of personal space as well as create the honor required for family space.
Puppies can also run into potentially dangerous household items like poison or electric wires, etc. So the crate can be a welcome relief for you when you are away. Also, make sure that your house is overall safe and you do not lock your puppy in the crate leaving it in any danger. The crate can also work as a mobile indoor dog house or a dog carrier when you are traveling. A crate can be well built for travel and the good thing is most hotels across the world are welcome about dogs being carried in crates. You will ensure them that there will be no damage to hotel furniture, no unnecessary panic due to the animal, etc.
Also safety during any short or long trip can always be maintained because of the crate.
Dogs introduced to the kennel crate will always grow with the feeling of love for the crate when they grow up.
This comes to be a space loving thing. Make sure that the crates grow bigger and roomier as and when they get older. But never use the crate as any sort of punishment. This is so that they do not hate the crate. They must get the sense that it is a gentle and loving place with all their "me" time. Create a special corner in the crate to keep treats and food.
There should also be enough space to keep the puppies or later, the dog's special toys inside the crate.
A kennel crate that is big enough to hold your dog is going to be a great solution. But you would surely have to fit in the size well every now and then according to the growth period. Usually after considerable maturity, you would not have to change the dog's crate at all. You can conveniently place the crate anywhere you feel would be safe and wonderful for your dog. Make it both unobtrusive as well as purposeful.